About twenty years ago we recorded the first version of this fine waltz by Alan in the late-lamented studio that I had in Lastaola, Hernani. It was an original wedding present for his brother Brian.
Lastaola saw the birth of several projects, including the Aztarna record-label, and it was where the first Alboka rehearsals took place in 1994, with Josean Martín Zarko, Txomin Artola, Alan and your humble servant.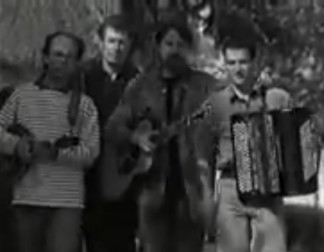 We ought to write a book, there are so many interesting experiences and adventures to tell.