In December 2017 the AZTARNA label launched the new ALBOKA album at the 52nd Durango Book and Record Fair. This veteran folk group, led by Alan Griffin and Joxan Goikoetxea, update their catalogue with Lurra, ur, haize, their fifth release in almost 25 years.

The new CD, offering a generous 17 tracks, is in the trademark Alboka style. As connoisseurs might expect, many are lesser-known traditional songs and dances, but there is also material in a newer style and character, in original and sometimes surprising arrangements.

Coming 13 years after their last album Lau anaiak, Lurra, ur, haize differs from earlier Alboka releases in its greater emphasis on present-day issues, for which well-known specialist lyricists like Xabi Paya, Amets Arazallus and Harkaitz Cano have been invited to participate. The very fine instrumentalists Fiachra Mac Gabhann and Peter Maund, who have taken part in almost all Alboka albums, are again present here, and the CD includes a popular single, 'Mundua ala gu', performed by an unusual combination of singers: Alex Sardui (Gatibu), Petti, Eñaut Elorrieta (Ken Zazpi), Mikel Urdangarin and Amets Arzallus.
| | |
| --- | --- |
| | |
LURRA, UR, HAIZE


ALBOKA
Alan Griffin – Joxan Goikoetxea
Xabi San Sebastian – Juanjo Otxandorena


Guests
Fiachra Mac Gabhann – Peter Maund – Iain McLeod
Amets Arzallus – Xabi Paya – Harkaitz Cano
Alex Sardui – Mikel Urdangarin – Petti – Eñaut Elorrieta
Landarbaso abesbatza (dir: Iñaki Tolaretxipi) – Mikel Estomba - Eñaut Agirre
Juan Arriola – Arkaitz Miner – Iosune Marin – Ainhoa Larrañaga
David Escudero – David de la O – Jon Mari Beasain
Silvio Teot & Nanni Teot (Uaragniaun)



Click - FOR FULL INFORMATION ON EACH TRACK

1 - 12 KILO - 3.23
2 - AGUSTINA ANTONIA - 3.05
3 - THE SEVENTEENTH OF JULY - 4.10
4 - GIPUZKOAKO ZORTZIKOAK - 3.18
Gipuzkoako makila txikiena / Uztai txikiena
5 - BEIRA FINEZKO DANBORRA - 4.03
6 - EZKUTARI - 3.01

7 - LAPURTAR MOTXAK - 3.02
8 - LURRA, UR, HAIZE - 5.05
9 - MARCEL'S DESOLATION - 2.33
10 - GARAZI - 2.33
11 - GAIAÑHERA, ABILUA - 2.34
12 - TXIPITITXONIAN - 2.32
13 - BESTE LAROGEI URTIAN - 1.49
14 - FUSILATU ZITUZTENEI - 5.41
15 - HIRU AHOKO EZPATA - 4.29
Leo usoa / Bi behatz / Cormac Breatnach-en ezpatadantza
16 - MUNDUA ALA GU - 3.20
17 - ZAMALZAIN - 6.06




PRODUCED and ARRANGED by:
Joxan Goikoetxea – Alan Griffin


Recording engineer: Joxan Goikoetxea
Recorded at AZTARNA studio (Hernani, Gipuzkoa) throughout 2017

Mixing & digital mastering:
Mikel F.Krutzaga at Musikart Studio (Amezketa, Gipuzkoa)
Supplemenary recordings at GARATE Studio (Andoain, Gipuzkoa) by Mikel F. Krutzaga.

Translations: Alan Griffin and Ramon Iriarte

Albokas made by Osses, Otazu (Araba) - Tel: +34 633 356 802

Photographs: Juantxo Egaña
Design & layout: Grafikoki



************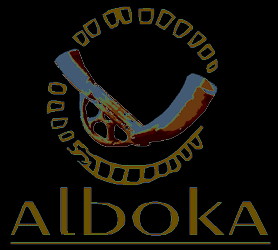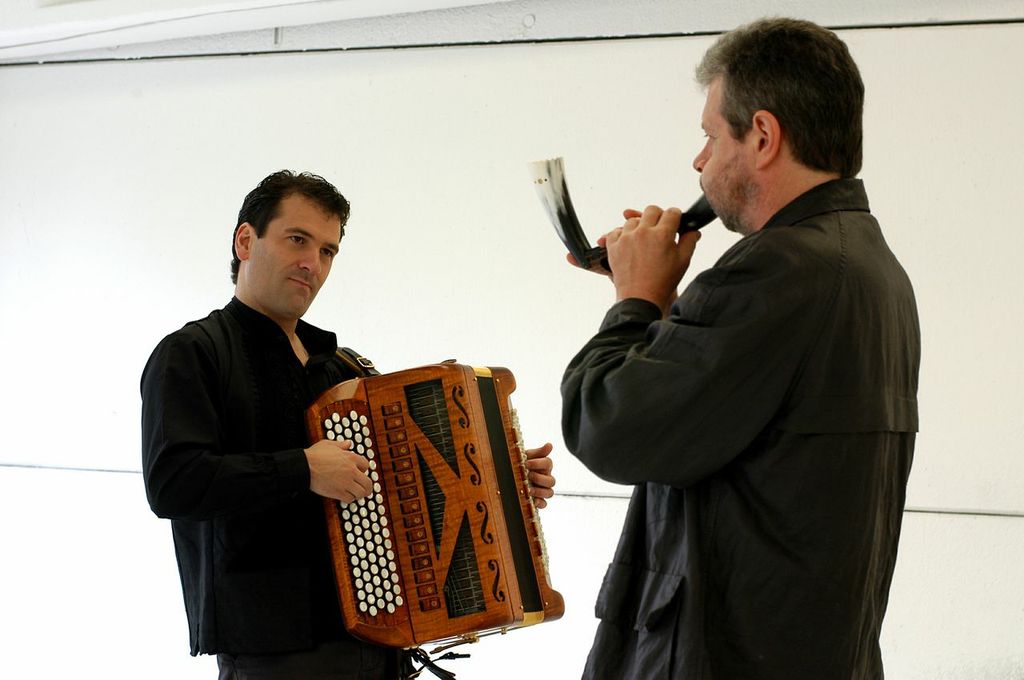 The veteran group ALBOKA, one of the best-known and most representative in Basque traditional music, specialise in presenting old music, both sung and instrumental, in a new guise, as well as composing new material in a convincingly traditional style.
They have twice been nominated for the Music Prizes awarded by the SGAE-AIE, the Academy of the Art and Science of Music, and one of their albums has been chosen as one of the best European records of the year by the German magazine FolkWorld.
Apart from band leaders Joxan Goikoetxea and Alan Griffin, over its 25-year history the band has had at various times the following members: Txomin Artola, Josean Martin Zarko, Juan Arriola, Juanjo Otxandorena and Xabi San Sebastian, and have played at many European folk festivals like Celtic Connections (Glasgow, 2002) WOMAD Festival (Athens, 2002) Modern Folk Music Festival (Cairo, 2002), Musica delle radici (Nogara, Italy, 2000), Strictly Mundial (Zaragoza, 2000), Euromusica (Székesfehérvár (Hungary, 1996), Festival de Mùsicas Vivas (Vic, Catalonia, 1998 & 2000), Dranouter Folk Festival (Flanders, 1995), Folk Segovia (1995), Folk Getxo (Basque Country, 1998), Festivales de Navarra (Navarre, 1996), Euskalherria al C.A.T (Barcelona, 1997), Círculo Bellas Artes (Madrid, 1997), Folkest (Spilimbergo, Italy, 1997 & 2006), Festival Música Interceltica (Italy, 1997), Førde Music Festival (Norway,1998), Festival Ottocento (Saludecio, Italy, 1998), Manifesta 98 (Amarante, Portugal, 1998), Conciertos de Radio 3 (Spanish National Radio, TVE 2, 1998), Transhumances Musicales (Laàs, France, 1999), Pir 99 (Huesca, Spain, 1999), Musiche Presenti (Reggio Emilia, Italy, 1999), Concerti Scaligeri (Verona, 1999), Festival de la Luna Celta (Toledo, Spain, 1999), International World Music (Getafe, Spain, 1999), Musicas del mon (Catalonia, 1999), Folk y Raices (Tenerife, 2000), Udazkenean Folk (Donostia-San Sebastian, 2001), and Folklorum (Görlitz, Germany, 2007), William Kennedy Piping Festival (Armagh, Ireland, 2009).