I liked the soap-opera about poor Marcel from the start. And the tune too. All of which makes me think that with Alan you have to be on your guard 24/7. You never know where the next bullet might come from....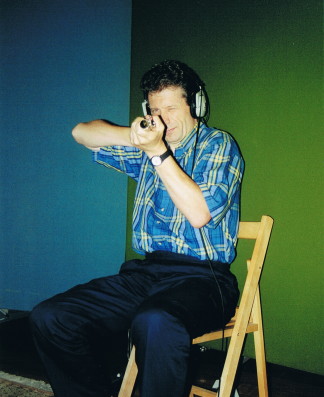 We first aired this waltz as part of the Egunsentiaren kantak concert tour by Souletin singer Pier-Paul Berzaitz. And the instrumentation on this tour led us to try an album arrangement with a piano and double bass, instruments hitherto not often used by Alboka.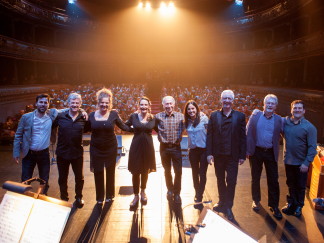 I recall the glorious Thursday sessions with Alan and The Porter Sharks in the historic and lamented Auld Dubliner bar in Donostia-San Sebastian during the 1990's. (At Galway University in the old days a porter shark was someone who hung around in bars trying to cadge free stout.)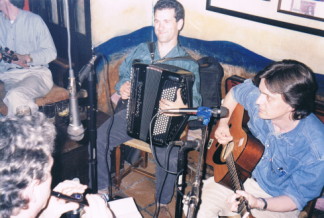 Whenever I came in the door of the pub, like Clint Eastwood in Unforgiven, they all rushed to lock the piano. But they never got there quickly enough. So they found a better solution: they called me Elton and let me accompany Margaret in her moment of glory, I mean on the sentimental ballad of the night, or on 'The Wild Rover' (No, Nay, Never). The rest of the group took advantage of the time to refill their glasses and make flattering but unconvincing comments...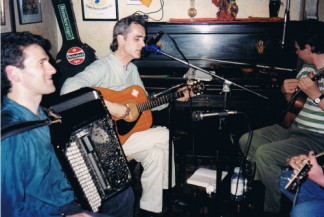 So it was that my love of the piano came into being. My eight-finger technique is worthy of study...