I
Easo ederra jarri
ispiluan aurrez aurre;
guztia da apaingarri,
baina oro ez da urre.
II
Zeluloide zein Michelin,
izarren hautsa bizigai,
ez da Tokio ez Berlin,
ez duelako izan nahi.
III
Parrilla bete bixigu,
olagarro egosia...
paga lezaketen hiru
damatxoen anbrosia.
IV
Ez omen dauka bizirik
erakusten ez duenak,
perla eta orrazirik
ez du falta pobreenak.
V
Ez baditu abuztuak
ez ditu nahi Donostiak
artifizio izoztuak
eta suzko izozkiak.
VI
Pintxo gozo zein gaziak
zulatzen dituzten zotzak;
hainbeste ditu geziak
Done Bastianen bihotzak.
VII
Bi ezker, hiru eskubi,
ez da Fuenteovejuna,
ez da, baina badirudi
Madriltxiki euskalduna.
VIII
Uhin harroen gandorra
harrotzen duen maskorra,
beira finezko danborra,
horra, Donostia, horra.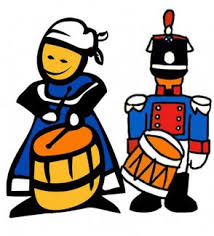 I
San Sebastian, looking wonderful,
Looks into its looking-glass,
All decked out in finery,
But not all that glitters is gold.
II
Film Festival and Michelin,
Stardust creates life,
Because it doesn't wish to be.
III
The grill is laden with sea-bream,
And there's boiled octopus...
If they can afford it,
It's divine nectar for little ladies.
IV
If you don't flaunt it
You're not alive,
And even the poorest here
Lack not for pearls and combs.
V
If there weren't an August
San Sebastian wouldn't yearn for
Either iced fireworks
Or fiery ice-cream.
VI
As the toothpicks that pierce
The sweet and spicy tapas,
So many are the arrows
That pierce San Sebastian's heart.
VII
Two to the left, three to the right,
But not all for one,
Nor is it, though it seems to be,
A little Basque-speaking Madrid.
VIII
The proud crest of the wave,
The shell that makes them proud,
A drum made of cut glass,
Here you have San Sebastian.