How is it possible to play a long dance like this without having studied it? Easy:
I used to hear it on Thursdays at the sessions in the Kixkal bar in Hernani.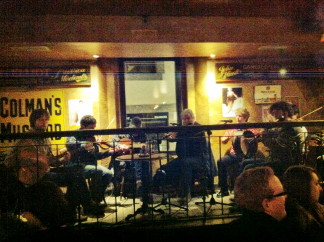 It seems to be one of Alan's favourites and was very popular there, with people jumping up to dance it. Was this because of its likeness to the hornpipes of the Islands up there, I wonder?

To please my companion I recorded a piano, a bass and a snare drum, belting out rolls as fast as my wrists allowed.

Every time you hear it you want to dance...