My mother aways says that my father, like a good Goikoetxea (like all the Goikoetxeas, really), is a bad dancer. My father recalls that in the fiestas of St John's Eve people danced to the txaranga holding each other in a very odd way. My mother says that indeed it must have been odd if my father was doing the dancing...

I'd never composed a passacaglia, so it was time to do one. Anyway, I already had the name. I had to bring back my father's Txipititxonian, which was otherwise falling into disuse in Hernani.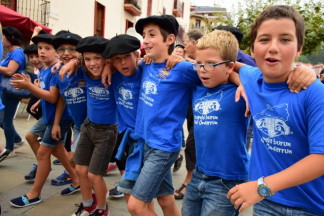 I wanted to recreate something of the atmosphere of another pasacalle we'd recorded, 'Sakabiren biribilketa' (Lau anaiak, 2004), especially as we'd played it on tours of Italy together with Balen Lopez de Munain's group (in a lineup we christened the Euskamerata, until we found out this had resonances of the Duce), and also with the group Uaragniaun from Puglia in the South.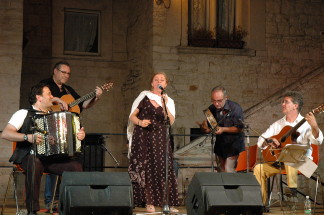 The likeness of the passacaglia to the tarantella meant that it was a popular rhythm on an Italian tour. We take this opportunity to dedicate this tune to all the great friends we made in those warm and wonderful lands: Balen, Francesca, Xabi, Salvatore, Geoff, Mario, Antonio, Jamal, Alessandro, Francesco (La Fontana), Luigi, Maria, Silvio, Nani, Filippo, Michele, Luciano, Angelo, Nico, Carlo, Vania, Gigi, Dario and Andrea... And al lthe others that have fallen into the black hole of my memory.
Special thanks to Silvio and Nani, who joined us on the track and gave it the definitive flavour we were looking for.


Does anyone remember Chuck Mangione?