As we were preparing for some projects relating to the Donostia-San Sebastian 2016 Cultural Capital, we realised that the eighty years of Txirrita's famous verse were up that very year.
It served to deepen, if this were possible, our admiration for and devotion to him and it set in motion the re-staging of Xabier Lete's play about him, Gabon Txirrita.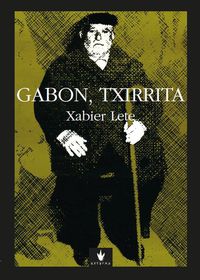 To get a good idea of Txirrita's importance to culture I recommend you read the prologue to the above-mentioned play, in which Xabi Paya, director of cultural programming at Donostia-San Sebastian 2016, contends that to undestand it you would need to draw a triangle with apices representing Shakespeare, Cervantes and Txirrita.
Txirrita (aka. Joxe Miguel Lujanbio) died on 3 June, 1936, a few days before the military revolt that sparked the Civil War. The Nationalists, not knowing of his death, went to his farmhouse to kill him.

But a different fate befell countless thousands of others, the details of whose sad end is still unknown, whose bodies lie unrecovered and no reparation has been made.

Franco's troops entered Hernani on the 12-13 September, 1936. In the following years the inhabitants of the town suffered violent Francoist repression.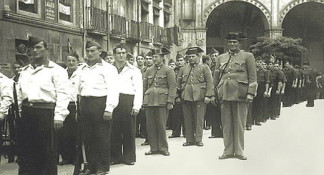 By the end of 1936 the Francoists had taken almost all the province of Gipuzkoa and had turned Hernani into a place of execution. About 200 people were shot here, including republicans, socialists, communists and Basque nationalists. The town became a symbol of the bloodiest and most cruel Francoist repression.

It was a repression that lasted a long time and we may say that it hasn't yet come to an end, since the victims haven't all been named, nor have they received the recognition they deserve, nor has justice been done to them.
On 5 November, 2016, Hernani Town Hall organised a tribute to those murdered by Franco's troops under the name 'Recovering our memory..."towards Spring"'.

I took part in the ceremony with Amets Arzallus, who sang 'Beste larogei urtian' as a prelude to 'Fusilatu zituztenei' (the next track on the CD).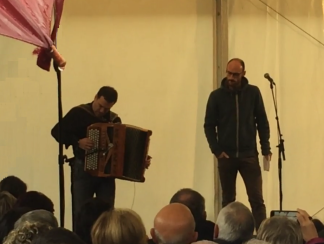 The air of sadness of the family members, relatives and townspeople present at the cemetery was accentuated by the cold and incessant rain which never let up, not even while the wreath was being laid at the monument placed in fornt of the execution wall.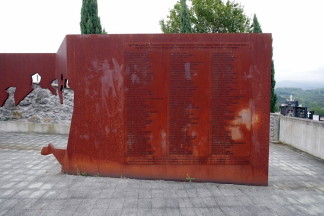 Argi horma (Muro de la luz)
Carlos López de Ceballos (2006)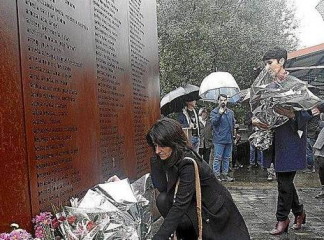 I wanted to suggest in music the atmosphere of that moving ceremony. It's the only time I've ever used my Victoria Cadenza on an Alboka recording. It seemed necessary.
One final note on the melody used here: it's an adaptation of the one we know to have been used by Txirrita for his verses and also in his first public performance in 1874. Indeed, in all its simplicity it transmits feelings of profound sorrow and powerlessness.